On Tuesday, Petrobras announced the signing of a 10-year, $10 billion loan agreement with China's China Development Bank. Under the agreement, the company will expand its crude oil exports to China.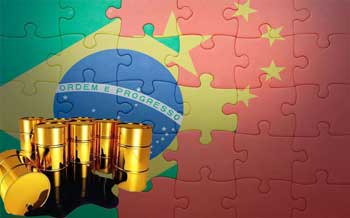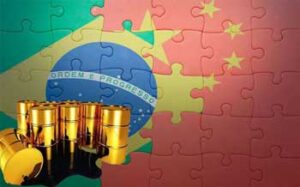 Foreign media see this as another victory for China's "loans for oil". Especially this cooperation is between two of the most dynamic economies of today – China and Brazil.
Brazilian President Lula said that both sides should be "bolder" in the development of relations between the two countries. The potential of China-Brazil relations is now only 10 percent fulfilled. He believes that in the next 20 years, both China and Brazil can become very important countries in the world.
Under this loan agreement, Brazil provides Sinopec with 150,000 barrels of oil per day in the first year. For the remaining nine years, Brazil will provide 200,000 barrels of oil per day, equivalent to 10 million tons of crude oil per year.
In an interview with Chinese media, Petrobras CEO Gabriele said there is a lot of potential for cooperation between Brazil and China in the oil and gas sector, in addition to the loan agreement.
Although he claimed that Brazil's oil industry "has never been export-oriented," he expressed his desire to "combine the huge Chinese market with Brazil's resource products.
Once a long-term strategy for oil exports is established, it will benefit not only Petrobras, but also the countries that import Brazilian oil," Gabrieli said. I see this as a solid basis for cooperation between the two sides."
"The deal with China will not affect other multinational oil companies in Brazil.". He said, "Our relationships with all our partners are long-term and we will not abandon them."
Also, while this deal does not guarantee the purchase of Chinese products or services, there may be closer cooperation in other areas. For example, moving Chinese equipment factories to Brazil.
Gabrieli also said it is possible that concessions to China – allowing Chinese oil companies to produce oil in Brazil, which the company also wants to extract in China – could be discussed in the future.
Brazil is a competitor of China in the global market of refined oil products. The competition between China and Brazil is particularly prominent in the South American market, Brazil's main battleground. However, the loan-for-oil agreement signed between China and Brazil on the 19th turned the rivalry into a partner.
In the first four months of this year, Brazil's exports of oil and petroleum products to China rose sharply by 251%. China has replaced the United States as Brazil's largest trading partner, and the recent agreement will bring the two sides even closer.
Brazil's oil reserves are deep and geographically complex. Some multinational oil companies can provide the technology, but they cannot offer the attractive terms that China's state-owned oil companies can.
In addition, Chinese credit institutions support energy investments. In a situation where global investment tends to dry up, this credit support can ensure that global resource supplies do not shrink.
China has signed about $45 billion in loan-for-oil agreements with five countries for long-term energy supplies since February of this year. These include Russia, Brazil, Venezuela, Angola and Kazakhstan.